Taking it deep in a great hot anal fuck. What more could you ask for from your favorite hung trans girl? Mariana Cordoba does it all and you are going to love getting off while watching her. This scene was caught because she did not have enough money to give for a deposit on a new apartment. So she asked if she could suck and fuck for it. Thinking she would enjoy ramming her huge trans girl cock in his ass. But the guy turned the tables and put his cock in Mariana Cordoba's ass.
Now sit back and take a look at this hot photo. This is actually a screen cap or the anal fuck action. The guy was balls deep and working her hole well and Mariana was loving it as much as you will. Make sure to click on the image below to check out more of this action.
You already know you want to see more of this huge trans girl cock. So go ahead and click the time.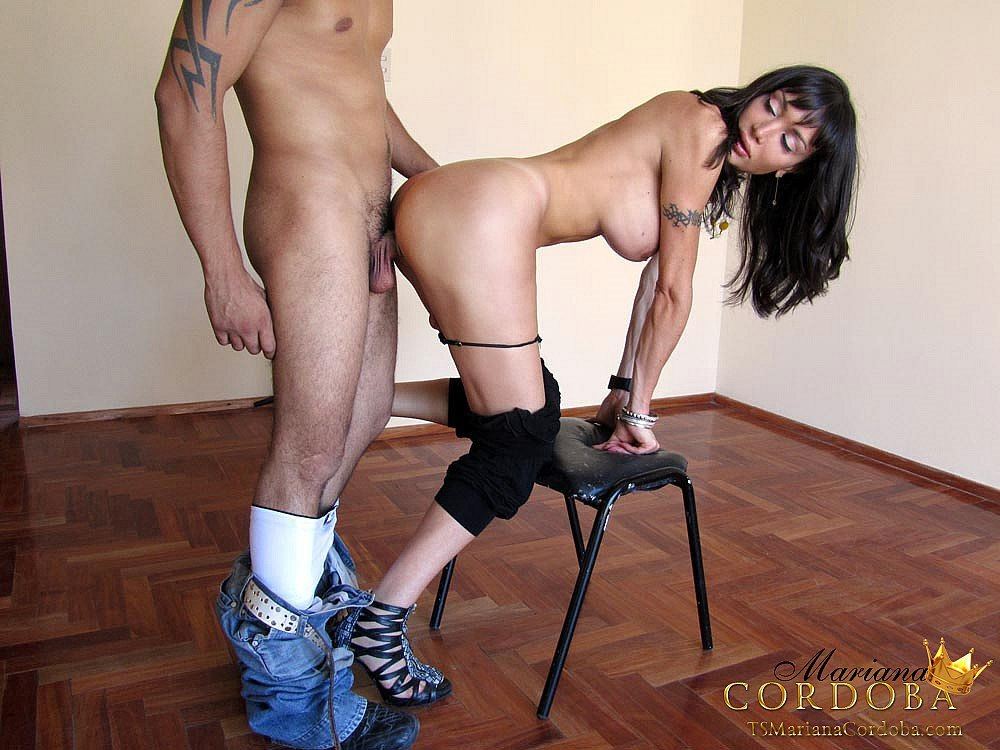 Make sure to enjoy this video in the members area and also to make comments on it. Its the only place you can really and truly enjoy Mariana and her anal fuck.