Hey guys. I was looking at this photo set and wondering which photo to use and what you would like about each one of them. Then it dawned on me. You like me and no matter what I have on in them you love to look at them. So this one, " Pink heels and big tranny cock and a knowing smile that you love me! " is about me and my sexy high heels. But then I thought. hrm. Do they even see the pink high heels in this photo? Honeslty? Did you notice the pink high heels or just my big cock or maybe my knowing smile? What did you see first. What turned you on? Come on, make a comment and let me know.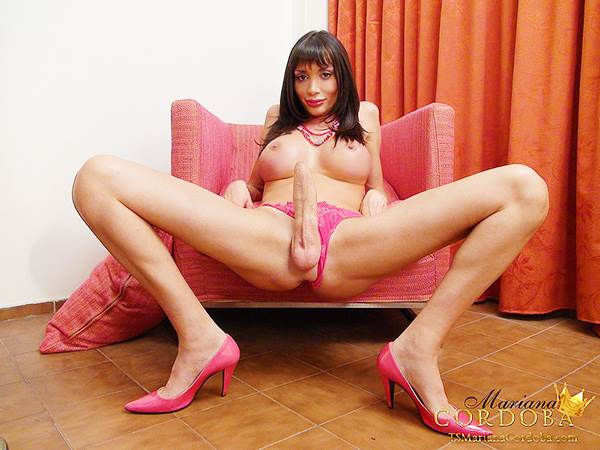 I lot of you guys like to look at my photos here but you really should check out the members area of my website. Tons of videos and photos and access to some friends sites as well. If you have not finished enjoying this set. " Pink heels and big tranny cock and a knowing smile that you love me! " do it right now in the members area and enjoy the videos as well. Dont miss out! Dont make me come and force you to join!
Dont forget to check out the webcams that we offer as well. Lots of hot trannies that need to make a living pleasing you and you get to cum with them live on cam. Check them out in the members area as well. You will love them for sure. Now Click here to get more of my Big Tranny Cock!
If you have not commented here on this blog please do so. I love to read the comments and reply when I can. I also enjoy knowing that you guys love my photos and videos. Tell me. Tell me all about it please my loves.